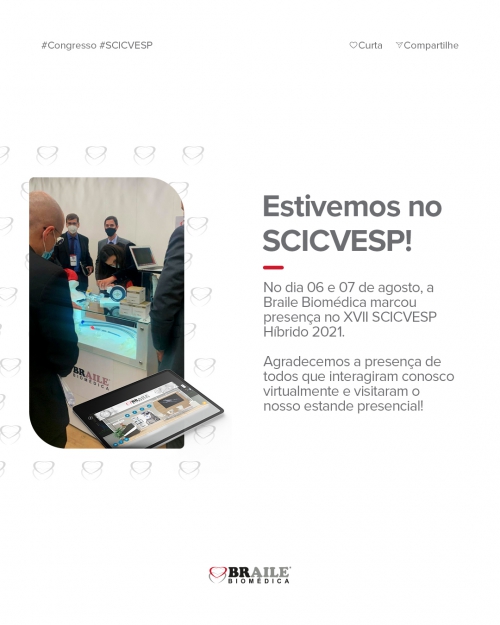 WE WERE AT SCIVCESP 2021
Braile Biomédica was present at the Congress of the Society of Cardiovascular Surgery of the State of São Paulo on August 6th and 7th.
In a hybrid way, the congress brought big names in national and international cardiovascular surgery, as well as exhibitors such as Braile, enabling the presentation of many novelties and quality content.
We appreciate everyone's exchange of experience and interaction!