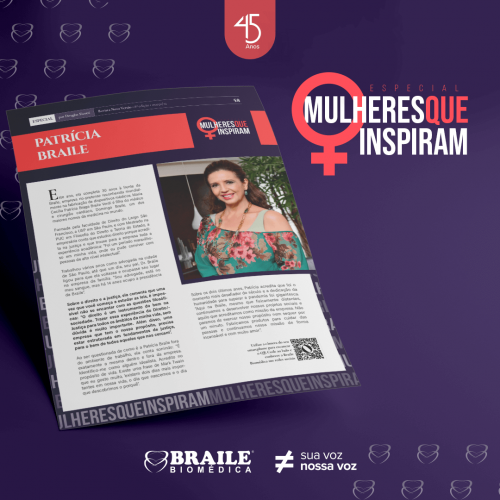 Patricia Braile is a woman who inspires!
In March / 2022, Nova Version Magazine published a special article for women's month, the "Special Women who Inspire". In the article they interviewed several inspiring women from Rio Preto and Region and Patricia Braile is one of them.
Read the full article on the link of the Nova Edition Magazine, from the month of March. Click here (https://www.revistanovaversao.com/)!