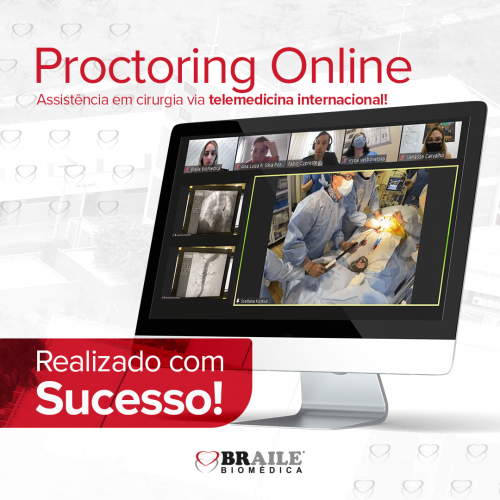 INTERNATIONAL ONLINE PROCTORING
Technology for life: another case of assistance in surgery via international telemedicine (online proctoring)!
The second case with international online proctoring carried out by Braile Biomédica was carried out today, February 04, 2022, with success.
Assistance via telemedicine took place during surgery to treat the aorta of a patient with the correct implantation of the Dominus® Braile endoprosthesis, at the Heart Institute Hospital in Kramatorsk, Ukraine.
The procedure was supported online by professionals from Braile Biomédica, the local distributor and the Angiogyn team, represented by Vascular and Endovascular Surgeon Dr. Fábio Augusto Cypreste, to the doctors responsible for the case in Ukraine, Dr. Dimitrii Uzun and Dr. Anton Orlov.
Braile Biomédica believes in technology for the benefit of the patient, restoring lives and families around the world and together with the entire team and partners, finds ways to be present fighting for the same ideal: life.
Congratulations to all involved.